24 September 2020 | 11:00 – 11:45 CEST
Webinar
Often organisations struggle with handling large and operational data sets that are needed to plan beyond finance. To manage these plans, many desktop-based files and reports exist that make it hard to work efficiently and to align information across stakeholders, and to guarantee good governance and auditability.
With the Analytic Information Hub of CCH Tagetik, the finance department can extend their Corporate Performance Management application with processes to manage several types of operational plans such as operational HR planning, Capital planning, Project planning, Production cost planning, etc.
In the webinar we will explain the key capabilities of the Analytic Information Hub and how it is integrated in the financial planning and budgeting plans in CCH Tagetik. We will share existing use cases of the Analytic Information Hub in other organisations for inspiration and to help you to identify current processes in your organisation that can be optimised.
To show the real power of the Analytic Information Hub we will present an operational Human Resource Planning and reporting solution, that produces personnel costs for the profit and loss statement in the financial plan.
Curious how it works? Join us and find out!
---
Presenters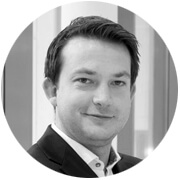 Paul Obbink
[email protected]
Functional consultant, inlumi NL
Paul Obbink has over 6 years of experience in CCH Tagetik and has a finance background. He started as an administrator on a consolidation department, grew via implementations and developments into a consultancy role.
Sander van Yperen
[email protected]
Practice Lead EPM Consulting, inlumi NL
Sander has 14 years of experience in the EPM and BI space, in which he has implemented several solutions, including CCH Tagetik. With his background as an advisor and hands-on experience with finance & IT, Sander helps CFOs and controllers to improve their Planning & Control cycle with the use of technology.
Gerard van Rooijen
[email protected]
Solution Architect at Wolters Kluwer CCH Tagetik Benelux
Gerard is working in Corporate Performance Management and Business Intelligence for more than 20 years as consultant working with customers of different sizes to improve the reporting processes within the office of finance. Since 2008 Gerard is working with CCH Tagetik to develop the Dutch market and to build the regional CCH Tagetik organisation. As Solution Architect, he is helping organisations to achieve the best possible solutions to efficiently manage performance management processes using the latest technologies.
Practical information
Date & time
Thursday 24 September 2020
11:00 – 11:45 CEST