Webinar
5 May 2021, 14:00 CET
At inlumi, Intelligent Performance Management (IPM) is our way of unifying the approaches of the past to create a single, finance-first ideology for now and for the future – driven by talent, and with technology at its heart.
The sixth and final webinar in the IPM series, we will explore what actions you can undertake to begin your IPM Journey. Over the course of this 30 minute session we will discuss what we mean by the 'path to fitness', what insights this will give you into the current state of your organisation, and some key actions you can execute in order to better understand your current position on the 'path to fitness'.
Register now to reserve your seat for this webinar.
Speakers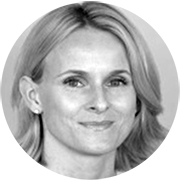 Emma Zingmark
Consulting Director, Sweden
[email protected]
Emma has twenty years of experience within the finance and controlling domain and within complex projects in the field of EPM, finance transformation and process improvement. Before joining inlumi in 2017, Emma has managed projects for large organisations in a wide spectrum of industries and has a background working for General Electric in various Finance positions, and as a management consultant at Accenture and EY. At inlumi, Emma has supported large and mid-sized companies in finance transformations, new operating models for business control and with EPM topics such as group management reporting and financial planning & analysis.

Madeleine Löfblad
SME Enterprise Planning and Solutions Architect EPM Cloud
[email protected]
Madeleine is an advisory and application consultant with 20 years of experience within the area of business management, FP&A and implementation of ERP and EPM systems. She has previous experience from business controlling as well as financial close. Madeleine currently works as an Enterprise Planning SME for inlumi with great passion and enthusiasm for the FP&A processes and tools.