12 September 2019, 12:00 EDT
Webinar
The cloud world is growing by leaps and bounds. Many of our source systems are flying towards the cloud. This migration makes the data integration process more critical than ever.
Thanks to its flexibility, FDMEE allows integration with any on-prem and cloud data source. In this webinar, we will show the different ways to integrate Oracle FDMEE with third-party clouds such as SAP S/4HANA or MS Dynamics 365.
Is it all about FDMEE? No, it is not. The new upcoming EPM Agent for Cloud Data Management was introduced at ODTUG Kscope19. Although Oracle's Safe Harbor applies, we will discuss how you will be able to load data from third-party clouds into Oracle EPM using Data Management.
---
About the speaker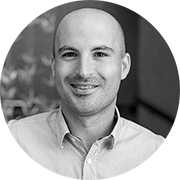 Francisco Amores Torres is the Master Data & Integration lead at inlumi. He brings over 10 years' experience as an EPM Integration Specialist with a total of over 12 years in consulting services. Prior to inlumi, Francisco's responsibilities included EPM Integration Architect consulting, leading and implementing integration projects, facilitating project quality assurance, and delivering training for EPM integration tools for companies such as Oracle, ING Insurance, Pirelli and Sanofi Aventis.
A primary responsibility that Francisco has held throughout his EPM career is to serve as the key person between technical and functional teams in order to ensure all integration requirements are met. Francisco holds a degree in Computer Engineering from the University of Malaga and University of Bedfordshire as well as a degree in Project Management from the University of Malaga.
Practical information
Date & time
12 September 2019
12:00 – 13:00 EDT